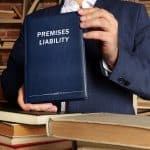 Premises Liability Litigation In Michigan
Ravid & Associates, P.C. stands out in Michigan in the complex world of personal injury litigation. This esteemed law firm continues to showcase its exceptional ability in the courtroom, particularly regarding premises liability cases. The recent courtroom victory of Ravid & Associates, P.C. in the Michigan Supreme Court, where they represented the lead plaintiff Kandil Elsayed in the case of KANDIL-ELSAYED v. F & E OIL, INC., was more than just another win. It was a landmark achievement that has profoundly changed the landscape of premises liability in Michigan. By challenging, briefing, and ultimately overturning the previous premises liability law in Michigan, Ravid & Associates, P.C. has set a new precedent, ensuring that justice leans towards a more balanced and equitable system.
In its appeal to the Michigan Supreme Court, Ravid & Associates, P.C. showed that its commitment to the cause went beyond simply winning a case. Their drive was fueled by the desire to see a change in the system that would protect individuals' rights against potential negligence by property owners. Representing Kandil Elsayed, they meticulously built a case that not only highlighted the flaws of the "open and obvious" rule but also showcased why the rule needed to evolve in line with Michigan's comparative fault system.
The Michigan Supreme Court has recently made a monumental decision in two cases involving premises liability – KANDIL-ELSAYED v F & E OIL, INC and PINSKY v KROGER CO OF MICH. The central issue was whether the "open and obvious" condition of a hazard could absolve property owners of their duty to protect visitors from harm.
On July 28, 2023, the Michigan Supreme Court recently handed down decisions in two significant premises liability cases.
KANDIL-ELSAYED v F & E OIL, INC (Docket No. 162907)
In this case, Ahlam Kandil-Elsayed took legal action against F & E Oil, Inc. after a fall at one of their gas stations. The heart of her claim was that the snow and ice present at the location represented a hazardous condition. In its defense, F & E Oil, Inc. argued that this condition was both evident to anyone and lacked any unusual features, thus absolving them of the duty of care. Kandil-Elsayed countered, saying that while the condition might be obvious, it was inescapably present, obliging the defendant to ensure safety.
The trial court presided over by Judge David J. Allen, sided with the defendant. However, Kandil-Elsayed didn't let the matter rest, taking her appeal to the higher courts. While the Court of Appeals upheld the initial decision, the debate took an intriguing twist when the Supreme Court invited both parties to argue about the consistency of the Lugo v Ameritech Corp, Inc. decision with Michigan's comparative-negligence framework. The key question was whether the current approach for premises liability cases was in line with this framework.
PINSKY v KROGER CO OF MICH (Docket No. 163430)
A separate case involved Renee Pinsky and her spouse, David Pinsky, filing against Kroger Company of Michigan. The incident in question revolved around Renee tripping over a cable, which was extended from a checkout counter to a product display.
Kroger's defense echoed the sentiments from the aforementioned case: the cable was an obvious obstacle and presented no unusual danger, freeing them from the responsibility of care. Judge Timothy P. Connors of the trial court decided in favor of the Pinskys. However, this was subsequently overturned by the Court of Appeals, who deemed the cable as an evident and non-excessive risk.
Recognizing the parallels with the Kandil-Elsayed case, the Michigan Supreme Court invited the Pinskys to present arguments touching on similar issues related to the comparative-negligence framework in Michigan.
These cases underscore the complexities surrounding premises liability and the continual evolution of legal interpretations. Both cases serve as pertinent reminders for businesses and individuals about the critical importance of safety and the potential legal consequences of negligence.
In both cases, the "open and obvious" rule was the pivotal point of contention. The rule implies that the property owner might not be held accountable if a danger is clear and evident because visitors are expected to recognize and avoid it. However, the current cases challenged this rule, especially when avoidance is impossible or the danger presents substantial harm.
The Michigan Supreme Court's Decision:
Chief Justice Clement, leading the majority opinion, announced the following:
Duty of Care: All property owners have a duty to exercise reasonable care to safeguard visitors from unreasonable risks caused by a perilous condition on the property. This duty isn't negated even if the danger is "open and obvious."
History of the "Open and Obvious" Rule: Originally, if someone was injured due to their own negligence, they couldn't claim damages. But Michigan shifted to a 'comparative fault' system where the blame is shared based on each party's degree of fault. Over time, the line blurred between property owners' duty and visitors' negligence, especially regarding the "open and obvious" rule.
Clarification of the "Open and Obvious" Rule: The court firmly stated that the "open and obvious" nature of a danger doesn't negate a property owner's duty. Instead, it is a factor in deciding if the owner was negligent and to what extent the injured party was at fault. It moves the rule from a total defense to a matter of shared responsibility.
Overruling Lugo: The Lugo verdict, which strongly supported the "open and obvious" doctrine, was overruled. The court found Lugo inconsistent with Michigan's move to a comparative fault system. Lugo's narrow definition made it challenging for injured parties to seek justice.
Future Implications: Landowners can't avoid responsibility just by saying a danger was evident. Both parties' actions will be examined. If a danger is obvious, but a property owner should've anticipated harm, they might still be found negligent. On the other hand, if someone gets injured despite the apparent danger, their compensation might be reduced based on their share of negligence.
The Michigan Supreme Court's decision seeks a balanced approach. Property owners still have a duty to keep their premises safe. At the same time, visitors should act responsibly and avoid obvious dangers. This ruling is expected to reshape how premises liability cases are argued in Michigan, emphasizing shared responsibility rather than strict categorizations.
This win for Ravid & Associates, P.C. isn't just a testament to their courtroom skill but also a reflection of their in-depth understanding of Michigan premises liability law. Slip and fall cases, often seen as challenging to navigate due to their nuances, are a specialty of this firm. Their unparalleled experience and knowledge in this domain have made them the go-to attorneys for victims seeking justice.
Ravid & Associates, P.C.'s victory in the Michigan Supreme Court has cemented their reputation as leading litigators in premises liability in Michigan. Their ability to challenge and reshape established norms is indicative of their trial experience and their unwavering commitment to the cause of justice.
For those in Michigan and beyond who find themselves grappling with the aftermath of a slip and fall or any premises liability issue, it's heartening to know that there's a team like Ravid & Associates, P.C. that can stand by them, equipped not just with legal experience, but with a history of reshaping the very laws of the land in favor of justice.
Have You Or A Loved One Been Injured Due To Premises Liability In Michigan?
Suffering an injury due to a slip, trip, or other premises-related incident can be stressful, both physically and emotionally. But you're not alone. Ravid & Associates, P.C., a well-respected personal injury law firm in Southfield, Michigan, has consistently demonstrated its unmatched courtroom skills, especially in the nuanced area of premises liability. Our record speaks volumes.
Situated in the heart of Southfield, we have deep roots in Detroit, but our reach and impact extend to cities across Michigan. Our dedicated team of attorneys understands the intricacies of Michigan law and, more importantly, knows how to navigate it in favor of our clients. Whether you seek representation or need advice, your well-being is our top priority.
At Ravid & Associates, P.C., we are more than just attorneys—we are your steadfast allies, dedicated to advocating for your cause. Let us turn your challenges into our next courtroom victory. Trust the experience that has shaped legal landscapes in Detroit and beyond. At Ravid & Associates, P.C., we champion your rights and fight for the justice you deserve. Don't delay in fighting for legal justice. Contact our law firm today to speak to one of our Michigan premises liability attorneys at (248) 948-9696.
---