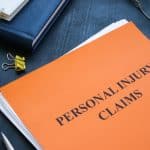 After a car accident caused by another party, you should not have to pay out of pocket for your losses. Our Detroit personal injury lawyers at Ravid & Associates, P.C. specialize in holding at-fault drivers accountable for their actions. You could be owed compensation, and our attorneys will investigate your case and get you what you deserve.
Personal Injury Settlements In Michigan
The first thing to understand is that Michigan is now a no-fault car accident state. Under a recent law change, some parties could be restricted from filing a personal injury lawsuit. Michigan now requires all drivers to have personal injury protection insurance (PIP) that pays for all medical bills for certain injuries up to policy limits. PIP is intended to speed up many accident claims and get money from the injured, regardless of fault.
However, there are exceptions to the no-fault law. If you have a severe, permanent injury or suffered losses over a certain amount, your personal injury attorney can file a claim against the other party. PIP medical coverage limits vary depending on the option chosen by the insured. They include:
Unlimited injury coverage
$500,000 per person per incident
$250,000 per person per incident
Note that PIP insurance pays for medical bills, wage losses for up to 36 months, replacement services for up to 36 months, and attendant services. There is no pain and suffering coverage; you would need to file a personal injury lawsuit to potentially recover such compensation.
Michigan also has a modified comparative negligence law, meaning that anyone partially responsible for a car accident can still file a personal injury claim for compensation. The exception is if they were more than 50% liable for the accident. In that case, they cannot file a claim for damages.
So, if you were in an accident with $30,000 in damages and are found 30% at fault, your payment would be reduced by $9,000. The comparative negligence rule means your attorney will work tirelessly to hold the other party accountable for their negligence and attempt to minimize any fault you had for the accident.
Accident Settlement Examples
You may have seen settlement calculators online, but they are usually inaccurate. Medical bills lost wages, and pain and suffering must be considered when calculating what a Michigan personal injury settlement is worth. Pain and suffering can be the most significant part of any personal injury settlement.
Personal injury settlements can vary tremendously based on the number of injuries and case circumstances. So, it is difficult to say what an 'average' settlement is, and yours could be much more or less. However, some online sources report that the average auto accident settlement for a moderate personal injury in the state is $33,400. According to this data, typical payouts range from $5,700 for minor injuries to $229,000 for severe injuries. The data also showed the following payout range according to severity in Michigan:
Minor personal injury: $1,000 to $10,000
Moderate personal injury: $11,500 to $75,000
Severe personal injury: $62,400 to $800,000
Also, neck and back injuries are among the most common personal injuries in Michigan car accidents, followed by head injuries. Average payouts for these accidents are:
Minor personal injury: $5,590
Moderate personal injury: $32,200
Severe personal injury: $194,000
How Are Michigan Personal Injury Settlements Paid?
After settling the case with the insurance company or defendant, a settlement check is usually issued to the law firm representing you. The law firm deposits the money in a trust account and pays the client for their proceeds. Usually, the attorney's legal fees are paid from the trust account, and any medical expenses are due to medical providers.
In some cases, the settlement is paid through a structured insurance policy. This policy can be bought with settlement funds and paid to the plaintiff at specific dates over a period of years. Structured settlements are popular in cases involving minors or particularly large amounts.
How Long Does It Take To Get A Michigan Personal Injury Settlement?
No timeframe applies to every personal injury case. Some auto accident cases will settle within a few months, and others take much longer. If it is clear the other party is at fault in your accident, the claim could take less time. But if liability is questioned, the case could take a long time. Remember that if you are still getting medical treatments, your attorney will want to wait to settle until you reach maximum medical improvement (MMI).
If settlement talks break down, how long it takes to resolve a lawsuit also depends on many factors. A common problem with personal injury lawsuits is the court docket may be full, and simply scheduling the case could take over a year. Whether it is worth waiting that long for your day in court is up to you. The longer lawsuit timeline is one reason many accident victims settle the case. But you may need to go to court if the insurance company does not offer a fair settlement. Your personal injury lawyer at Ravid & Associates will provide their best estimate for your personal injury case.
What If I Cannot Afford A Michigan Personal Injury Attorney?
Commonly, injured parties cannot afford to pay for an attorney out of pocket. That is why most personal injury attorney charge no out-of-pocket costs for their services. Assuming the case results in a settlement or favorable verdict, legal fees are deducted from what you receive. So, there is no risk in speaking to a personal injury attorney about your case. They will let you know if the attorney does not think there is a case. Most injured victims find they obtain more compensation after hiring an attorney than they could have gotten alone.
Speak To Our Detroit Personal Injury Lawyer Now
Do you have car accident injuries from another driver hitting you? Your medical bills, lost earnings, and other losses should not come out of your pocket. Instead, our Detroit personal injury lawyer at Ravid & Associates, P.C. may be able to file a claim or lawsuit on your behalf. Please contact law our office today to discuss your case at (248) 948-9696.
---