Detroit Truck Accident Attorneys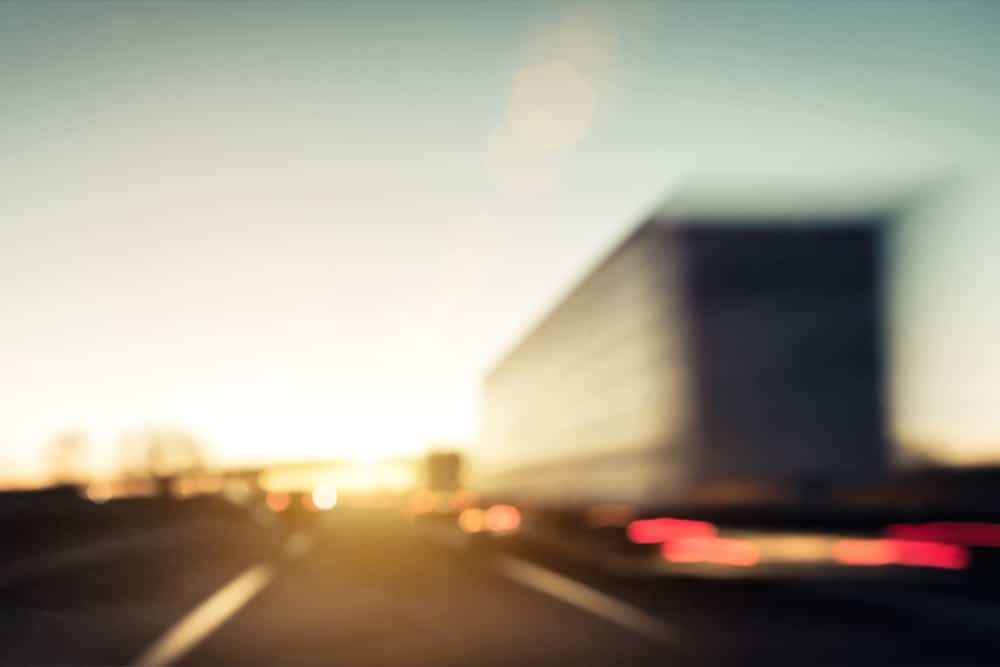 If you've been injured in a truck accident, you need to contact an attorney from Ravid & Associates, P.C. as soon as possible. When you're fighting a large trucking company, negotiating with your insurance company, and facing mountains of medical bills all at the same time, an attorney can help you get on the road to recovery.
The lawyers at Ravid & Associates, P.C. understand that you are suffering from devastating injuries and other losses, and we want to help. Coping with potentially permanent physical limitations is a huge feat. Our truck accident lawyers step up to manage your legal affairs so that you can focus on healing knowing that your case is being handled by a team that cares about your future.
When Should I Contact a Truck Accident Attorney?
After an injury due to a truck accident, you may ask if you need an attorney or whether you can just settle with the insurance company. You may be concerned how you are going to pay your medical bills or how long you will be out of work. As an injured victim in Detroit, you may be legally entitled to compensation that can cover some of the costs that you have incurred, such as medical bills, pain and suffering, long-term care, and lost wages.
Is the insurance company really going to look out for your short- and long-term costs related to your injury? Probably not. Most insurance companies do not have your best interests in mind. In fact, they seek to profit by not paying claims. If you attempt to handle a claim on your own, irreversible errors can occur and you may not get the compensation that you deserve.
Types of Cases that We Handle
If you are the victim of a serious truck accident, there may be multiple parties that bear responsibility for causing the collision. Though the truck driver may be partially responsible, others such as the driver's employer, the cargo loader, parts manufacturers, and additional third-parties may also be found responsible. When you reach out to a member of our team, one of our lawyers will evaluate the facts of your case and thoroughly investigate your situation to identify every potentially liable party.
Truck accidents are extremely dangerous, and they occur for many different reasons, each of which requires specific legal knowledge to be effectively litigated. Some common causes are:
Drunk Driving
Mechanical Defect and Malfunction
Employer Negligence and Liability
Truck Driver Error
No-Zone Accidents
What To Do After a Truck Accident
Taking the right steps following a truck accident is crucial, not only for helping your legal outcome but also for protecting your safety and health. While the moments immediately following an accident can be a blur, the days and weeks following are also important. No matter how long ago your accident occurred, the following information can help you:
Seek Medical Attention
Document the Scene
Reach Out to a Lawyer
Understand Your Insurance Policy
Keep Records
These steps can seem overwhelming. If you are unsure where to begin, contact Ravid & Associates, P.C.. We can evaluate your circumstances and guide you in the right direction.
Why Choose Ravid & Associates, P.C.?
At Ravid & Associates, P.C., our personal injury trial attorneys have more than 180 years of combined experience helping individuals in the Detroit area and throughout Michigan pursue the compensation they need because of another party's negligence. For decades, our firm has been a national leader in truck accident law. Our injury law firm values our Detroit clients, and we can fight for the justice that you deserve. Our clients are our neighbors, and they are like family to us. We want you to rely on our legal knowledge when you are going through a tough time. At Ravid & Associates, P.C., we value each client, and we sincerely want to help you as you recover from your personal injury. We pride ourselves on building lasting connections with every client that walks through our doors.
If you are a victim of an auto accident with a truck or tractor-trailer in Detroit, act now. We do not collect a fee unless we win your case, so money is no object to getting the justice you deserve.
Contact Us Today for a Free Consultation
If you have been the victim of a truck or bus accident, you shouldn't have to deal with the consequences on your own. For many years, Ravid & Associates, P.C. has been successfully helping truck accident victims just like you and we can help you too. In the moments immediately following a devastating accident, you may feel like you have no idea what steps to take next. We are here to steer you in the right direction. This is hopefully your first, and last, time ever having to be in this position, but rest assured that we have plenty of experience helping injury victims and their families.
Contact Ravid & Associates, P.C. today, and we can aggressively pursue justice and get the compensation that you deserve. Our consultation is always free, and we will get the results that you need! We do not get paid unless we win your personal injury case. Don't hesitate to complete our online form or call us today at (248) 948-9696.