Detroit Motorcycle Accident Attorneys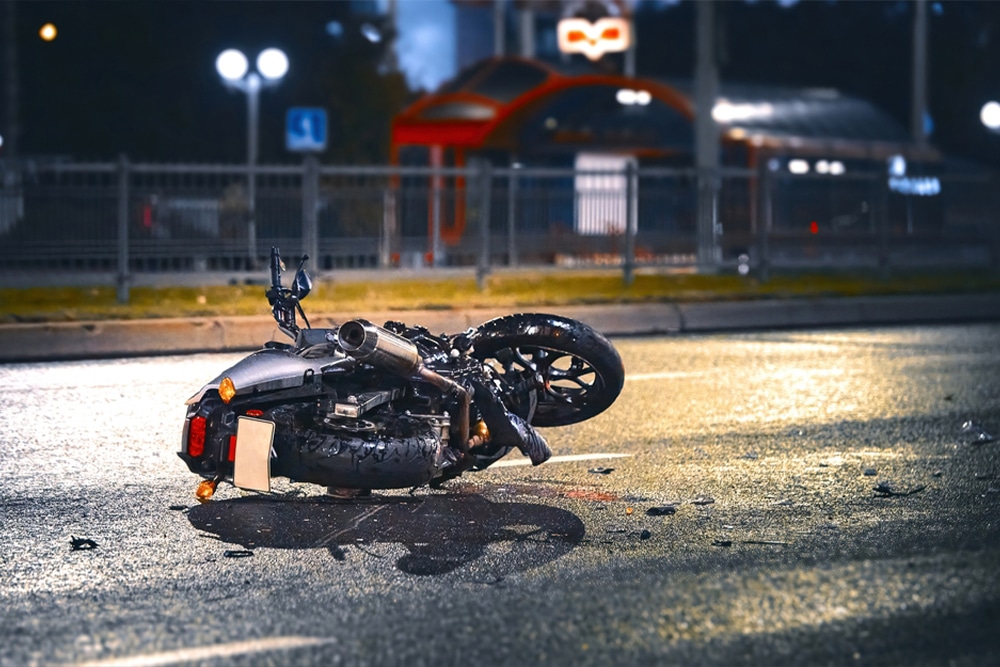 If you have been hurt in a motorcycle accident in Detroit, the Detroit motorcycle accident lawyers at Ravid & Associates, P.C. are ready to help you get the fair financial compensation you need to pay your bills and rebuild your life. You shouldn't have to pay out-of-pocket for another person's negligence, and we are here to stand up for you and protect your future.
Motorcyclists face serious risks to their personal safety when sharing the road with other vehicles. Due to both the relative lack of safety features on most motorcycles and the exposure of riders and passengers, even seemingly minor incidents or collisions can result in devastating injuries, or even death, for motorcyclists. Because of the sizable impact that injuries resulting from a motorcycle accident can have on an individual's life, those who are involved in motorcycle accidents caused by recklessness or negligence on the part of others are often entitled to seek financial compensation for their losses.
Why Do I Need a Motorcycle Accident Lawyer?
If you or a loved one has been injured in a motorcycle accident, you are likely suffering a tremendous amount of physical pain and mental anguish. While recovering from an injury accident, the last thing you want to do is field insurance calls, file paperwork, or fight for money that you are rightfully owed. Dealing with these issues is where a Detroit motorcycle accident lawyer from Ravid & Associates, P.C. can help.
Hiring a lawyer to help calm the chaos after your motorcycle accident is the best decision that you can make for yourself and your family. While you focus on recovery, your legal team will help investigate the claim, negotiate with the insurance companies, and will work hard to make sure that you get the compensation you are owed.
Our Motorcycle Accident Practice Areas
Motorcycle accidents may occur due to a number of different causes, all of which have the potential to result in serious injury, considerable pain and suffering, property damage, and other losses. At Ravid & Associates, P.C., we have helped numerous motorcycle accident victims and their families pursue compensation and justice, and we are ready to put this experience to work for you in cases involving:
Single-Vehicle Motorcycle Accidents
Multi-Vehicle Motorcycle Accidents
Motorcycle Defect Accidents
Equipment Malfunction Accidents
Highway Defect Accidents
Whether your accident was caused by a collision with a car, a defect in the road, or any other factor, at Ravid & Associates, P.C., we believe that you should not be forced to cover the costs of your accident if it was caused by someone else's reckless or negligent actions. For this reason, it is critical to contact an attorney to discuss your case and file your claim as soon as possible.
Why Choose Us?
At Ravid & Associates, P.C., our priority is winning you the highest compensation possible. With nearly two centuries of combined experience, we know exactly what your case requires. With us on your side, you can leave the legal fight to us and focus on the physical and mental healing process.
With so many crucial elements involved in a motorcycle accident claim, you can't be too careful when it comes to selecting your legal representation. Ravid & Associates, P.C. has what it takes to get the job done right and get you the settlement you deserve. We are experienced trial lawyers with the skill and knowledge on how to pursue and win motorcycle claims. Because we work on a contingent fee basis, you won't pay us unless we win your case.
Contact Us Today for a Free Consultation
Motorcycle accidents can be devastating for riders and passengers alike, and accident victims deserve quality legal representation. Your family's financial stability may very well depend on the outcome of your motorcycle accident and your compensation will be determined by the specific details of your motorcycle accident, and each case may vary. Don't leave the future up to chance; fight for what is rightfully yours with the help of Ravid & Associates, P.C..
If you have been hurt in a motorcycle accident, contact the Detroit injury lawyers at Ravid & Associates, P.C. today by calling (248) 948-9696 to speak with a dedicated legal professional about your case. We are here to listen to you and make sure that justice is served. You can also contact us by filling out a contact form on our site or by chatting with us live. Don't wait to get the help you need. Contact us today.