Detroit Car Accident Attorneys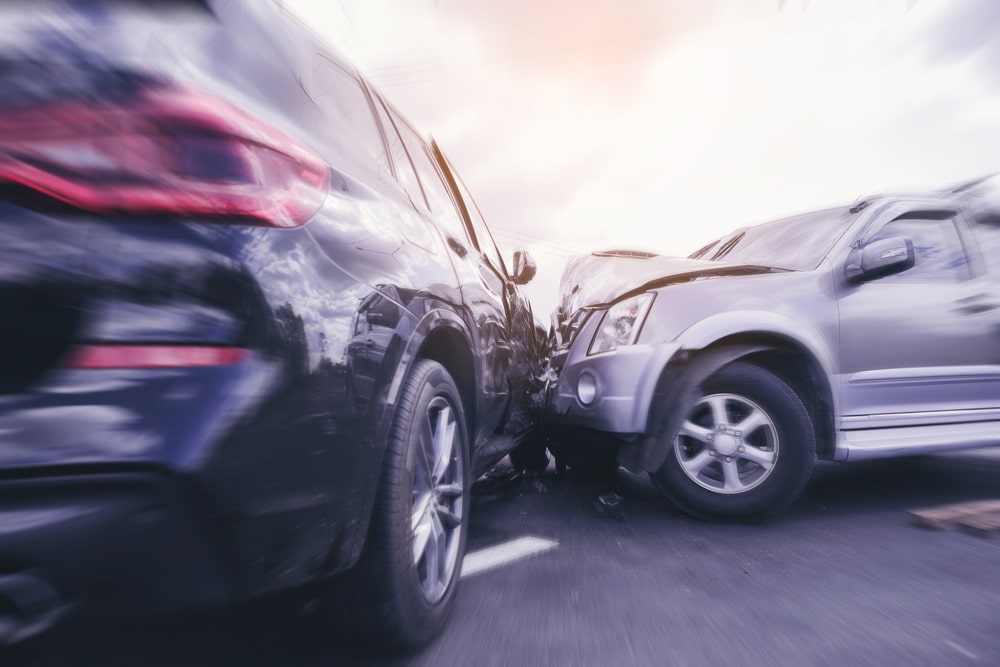 With millions of accidents occurring every year, car accidents are unfortunately very common in the United States. While some of these accidents result in nothing more than minor scratches and dents to the involved vehicles, the reality is that many car accidents occur in devastating consequences for victims, leaving them to struggle with property damage, long-term pain and suffering, and unmanageable bills.
If you have been seriously hurt in a crash in Detroit, or if you unfortunately lost a loved one in an accident, you do not have to suffer alone. You shouldn't have to deal with the consequences of this collision, and you may be owed financial compensation for your injury and losses. An experienced personal injury attorney at Ravid & Associates, P.C. will investigate the cause of the accident and will take action on behalf of you and your family.
Why Do I Need A Car Accident Attorney?
As an injured victim in Detroit, you should not have to pay for medical expenses or suffer the loss of wages as a result of someone else's reckless behavior behind the wheel. People who hire an experienced attorney often secure far more (sometimes three times the amount) than people who do not hire an attorney.
Especially if you are in the process of healing from an injury or caring for a loved one injured in a collision, the legal process can be challenging. Entrusting your legal situation to a skilled attorney can give you the time that you need to focus on your recovery while also pursuing the compensation that you need to cope with your injuries. Dedicated personal injury lawyers tend to limit their legal practice to the representation of accident victims. If an injury victim hires a lawyer who is not a trial lawyer, or who is not interested in or qualified to handle a lawsuit, the victim may not get their desired results. That's why you should call an experienced attorney from Ravid & Associates, P.C. to help you today.
Cases We Handle
At Ravid & Associates, P.C., we have the right combination of experience and passion for our clients to properly handle your car accident claim. We have the resources you need on your side to take on large insurance companies and major companies that may be at fault for your accident.
Truck / 18-wheeler Accidents
Motorcycle Accidents
Bus Accidents
No-Fault Accidents
Bodily Injury Claims
Drunk Driving Accidents
Pedestrian Accidents
Uninsured Motorist
Underinsured Motorist
Insurance Claims
Wrongful Death
Mechanical Defects and Malfunction
Highway Defects
At Ravid & Associates, P.C., we want to help you in your pursuit of justice. If you have been injured in a car accident caused by any of the above, you may be able to secure compensation for your losses from the responsible party so that you can move forward with your life.
What to Do After A Collision
If you have been involved in a car accident, the moments immediately following a collision can certainly be stressful. Despite the immediate stress that you may feel, it is important to know which steps to take in order to best protect yourself. When your injuries have been caused by the carelessness of another person, the following information will help you in the moments and weeks following a collision:
Seek Medical Attention
Report All Known Injuries
Photograph Injuries and Property Damage.
Notify Your Insurance Company
Reach Out to a Skilled Attorney
Request a Police Report
Keep Thorough Records
Why Choose Us?
At Ravid & Associates, P.C., we have ­­­­­­­­­more than 180 years of combined experience helping your friends and neighbors in Detroit and surrounding areas. We have assisted thousands of people in Detroit and surrounding areas, and we genuinely want to help individuals and families get the financial compensation that they so desperately need after an accident.
We have spent our professional careers forcing insurance companies to honor the promises of their coverage. We have the track record of over $350 million in verdicts and settlements for our clients. We know how to deal with insurance companies, and our trial lawyers will protect your rights. Insurance companies may not look out for your best interests. We will work for you to get the real results that you deserve.
Contact Us Today for a Free Consultation
At Ravid & Associates, P.C., we've been helping car accident victims just like you, and we can give you the personal attention that you need. Complete our online form or call us today at (248) 948-9696 and learn more about what our experienced team can do to help you through this difficult time. We are ready to fight for you and your family, and we will seek to maximize the amount of compensation for you so that you can recover from the accident and move on with your life.